KANSAS A.R.E.S.®
HOW TO
SERVED AGENCIES
LICENSE AND RENEWAL
CALLSIGN LOOK-UP
VETERANS APPRECIATION DAY
A.R.E.S.® is a registered trademark of the ARRL, the National Association for Amateur Radio






"When all else fails..."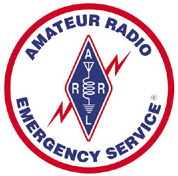 Corrections are made and posted without notice.
Be sure to check for the 'live' copy here should the need arise.
File last updated July 13, 2019 22:40

PDF
- 811kb
Kansas Maps for Printable Use

Kansas EC A.R.E.S.® Map - 811Kb PDF
PDF File set to print on 8.5" x 11", yet can be scaled to any size.

A.R.E.S.® is a registered trademark of the
ARRL®, the national association for Amateur Radio